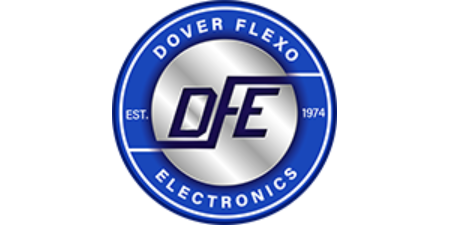 Introduction
Dover Flex Electronics is based in Rochester, NH, USA, and they manufacture tension control products for materials processing manufacturers. They are leaders in developing web tension control products and technology. Through their careful design, manufacture, and support of automatic tension controllers, tension indicators, tension transducers, and pneumatic tension brakes, Dover Flex Electronics has successfully delivered solutions to our customers' industrial tension problems since 1974. They are a great choice for upgrading existing machinery and can be seen as an investment in improved productivity and lower operating costs due to reductions in material waste. Dover Flex Electronics offers a full range of standard tension control products that can even be customised. Whether your requirement is for a complete tension control system or a single component, they can provide high-quality, reliable products for your needs
History
Dover Flex Electronics launched in 1974 in the United States, striving to find solutions and systems for a wide range of industrial tension controls. Whether you're an engineer, operator, or OEM, Dover Flex Electronics has suitable tension controllers and brakes suitable for your requirements. Their values are centred around reliability and waste reduction, as well as ensuring all products are manufactured to an outstanding quality. All of their products and materials are from reputable suppliers, and they have a 100% satisfaction guarantee.
About
Dover Flex Electronics manufacture an impressive range of products, everything you will need to make custom tension control machines. From tension transducers and load cells to torque controllers and tension indicators and amplifiers, their products are both high-quality and each has specific functions. They are also known for their dead shaft idler rolls, brakes, electric clutches, and their integrated tension sensing solutions.
Dover Flex Electronics Supplier
Here at Swallow Machinery, we ensure that our supply of tension control systems is both effective and suited for your needs. Our team will analyse your requirements and we can propose the right solution and systems for your needs. We also provide a commissioning and installation service for all equipment that we supply, we support you every step of the way.
Industries Served
Dover Flex Electronic's solution serves various industries and applications. These include:
Flexible packaging manufacturing

Composites manufacturing

Conveyor belt tension measurement

Battery manufacturing

Wire and cable manufacturing

Slitter rewinder

Web Coating

Tire manufacturing

Blown film extrusion

Corona treater

Web printing press

Web tension control